DRIVEN WOMEN
AFRICAN WOMEN IN AGRICULTURE
Feeding Africa
Overwhelmingly, African agricultural production is undergirded by women. Over 80% of agricultural output in Africa comes from small farmers-the majority of whom are rural women. These are the women who undergird the continent's food security and generate the bulk of rural incomes. African women in agriculture make up the continent's largest workforce-even though they work with severe constraints such as lack of access to land and capital. With smarter agricultural policy, stronger incentives, technology, and financing Africa's women will trully drive a revolution in agriculture.
DR ELENI GABRE
Bulding Agricultural Markets
The former World Banker turned entrepreneur relocated to her home country of Ethiopia and drove the establishment of the country's first commodity exchange-The Ethiopia Commodity Exchange (ECX). Eleni Gabre is now based in Nairobi Kenya where she is leading her new venture Elleni LLC. The company has plans to build commodity exchanges across Africa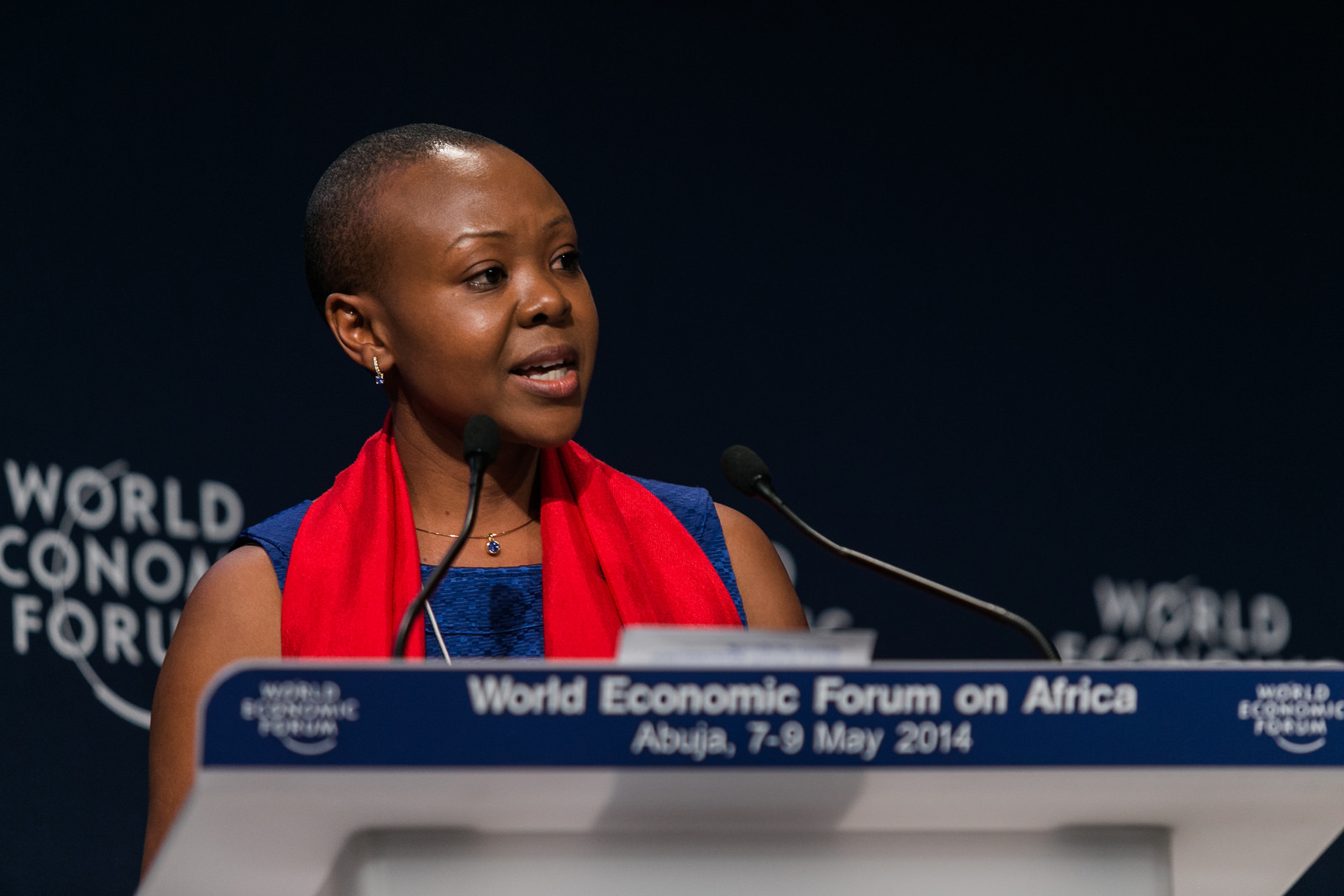 ELSIE KANZA
Shaping The African Growth Agenda
Tanzanian Elsie Nkanza is the Africa head of the World Economic Forum. The World Economic Forum is the Geneva based global non profit organisation that convenes global, public, private,and social sectors to dialogue and build partnerships on a broad issues affecting the world under its ambitious mission of 'improving the state of the world' Under Elsie's leadership, the Africa edition has grown to become an important platform where global and leader leaders d i a l o g u e  o n   i s s u e s  r e l a t e d t o A f r i c a n development. Prior to joining the World Economic Forum, Elsie had served as an economic advisor to former Tanzanian President, Jakaya Kikwete. She holds an Msc in Finance from the University of Strathclyde and an MA in Development Economics from Williams College.
CHRISTINA SASS
Developing African Tech Talent
Christina is the co founder and COO of tech start up Andela. Based in New York and Lagos, the company trains African coders and developers and connects them to international companies needing tech talent. Andela has set the goal of developing 100,000 African software engineers in the next 10 years. Before joining Andela she worked as an advisor to the The President and CEO of the MasterCard Foundation. She also managed the Clinton Global Initiative's program department