Christina: Shaping African Tech Talent
---
Christina Sass's Bold Plan to Develop World Class African Tech Talent
Africa has a huge youth unemployment problem. Hordes of young talented young people, many of them college educated, lack employment in countries such as Nigeria-the continent's most populous nation. And this same cadre of young people when rightly equipped could supply the world with much needed talent in areas such as technology. In fact, one could train African young people at the highest levels of training and connect them to global companies seeking to source top notch talent at competitive rates given the rising costs of talent in key markets such as the US. And that is exactly what one educational innovator is out to accomplish. That innovator is Christian Sass and the start up she cofounded is the Lagos and New York based educational technology start up Andela. Christina is also the company's COO.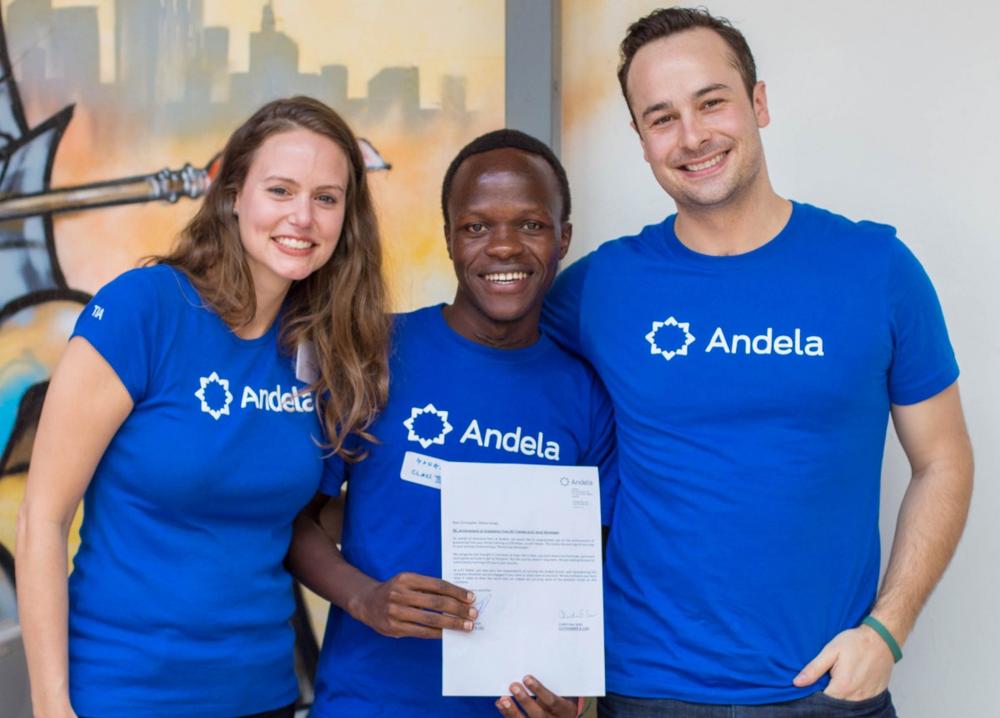 Christina comes to Andela with a wealth of experience in the education space and tonnes of optimism about Africa's technological promise. Christina has spent a great deal of her career in education. Her first job out of college involved leading a YMCA youth program followed by stints in teaching and mentoring young people around the world. Before co-founding Andela Christina worked as an advisor to the President and CEO of the MasterCard Foundation. She also managed the Clinton Global Initiative's program department. Christina credits her passion for education to her father who had immigrated from Germany to the US and went ahead to craft a successful career at IBM.
Andela works with a simple and yet audacious formula. Go into untapped markets such as Africa, seek out the very best talent, and develop the talent into the next generation of world class tech talent which can work for the world's leading tech companies and brands. The company puts it students, whom it refers to as fellows, though a rigorous training program. Andela is noted for its tough selectivity, accepting only 0.7 % of the more than more than 40,000 applicants who apply to the program. During the first year the students are put through an immersion into coding and developing. In the remaining years the fellows are placed on technology projects with leading global technology companies such as IBM, Udacity, and Google. The companies pay Andela and Andela pays the fellows for their work. Andela and its model could thus be poised to be a game changer in an industry where global tech talent has traditionally been sourced from the talent pools of Asia.
Andela was launched in 2014 with six students in a modest space in Yaba , a tech hotspot in Lagos. In the ensuing months the company saw increasing growth forcing it to look for a larger space to accommodate the growing number of students. Later on Andela moved to an 800 m2 facility which could hold more students. The campus is a hotbed of activity with students in shared spaces on apple computers working on coding languages from AngularJS, jQuery, python, JavaScript, and Mongodb.Andela has attracted investment from local and international investors. Notably the start-up has attracted an investment from the Chan Zuckerberg Initiative which has recently completed a $24 million investment round in the company. The Chan Zuckerberg Initiative was founded by Facebook CEO Mark Zuckerberg. The investment will help the company to scale up its operations. Other investors that have invested in the start-up include Google Ventures, Spark Capital, the Omadiyar Network, and the Founders Collective. The company is planning tech and coding campuses in Ghana, Uganda, and South Africa as it seeks to train 100,000 software engineers in the next 10 years.